How to Assemble a Cheese Board for a Party (or for an Easy Weeknight Dinner)
My favorite way to entertain friends is with a casual cheese board and a couple bottles of wine. But, honestly, this is also the easiest quick weeknight dinner, too, regardless if you have friends joining you or not! It is easy to plan for, easy to assemble, visually impressive, DELICIOUS, and a great way to make people instantly feel comfortable in your home (hello finger food). We had some dear friends over this past weekend and had the best time! We put together a cheeseboard with other awesome finger foods, brought the food to the coffee table, sat on the couch together and laughed and drank wine and watched the Netflix original Justin Timberlake & the Tennessee Kids (guys, it is mandatory that you watch this final show from their 20/20 world tour - It's like you are actually at a JT concert except better because it's free and you can eat cheese and crackers with your friends on the couch! Can I get an Amen?!) Now, with that shameless fangirl plug out of the way, back to the main thing...
Wait, what was the main thing? I got a little distracted for a sec... Oh, yeah - just remember to layer different flavors, textures and colors - get creative. So here's how I build my cheese board:
Start with picking three good quality cheeses. I usually try to pick three cheeses that are completely different. Maybe one soft cheese, one hard cheese and one that's got a little funk to it. For example, my go-to's are brie, gouda or good cheddar (this is not the time for an orange block of Kraft) and stilton or something similar. I love the selection of cheeses at Trader Joes! The Pesto Gouda wedge and the Sriracha Cheddar block are a couple of my favorites!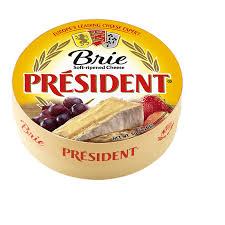 Next, pick a couple different kinds of crackers - I like Carrs Table Water crackers and the fig crisps from Trader Joes. Just make sure they are different so you have a nice variety on the board.
You will also need to add some fruit and veggies (if you have some cured meats, grab that from the fridge, too). I love a big clump of grapes, fresh or dried figs, clementines, strawberries, sugar snap peas, English cucumber slices, nuts and charcuterie - whatever you like that is fresh and seasonal in the store. Oh, and I always add some dark chocolate to the board because... why not?
Now, it's time to arrange everything on the board. If you don't have a large, wooden cutting board, now's a perfect time to Treat Yo' Self! (any Parks and Rec fans out there?) Here are a couple of my favorite boards:
Start by placing the cheese on a large wooden board towards the corners of the board. Fill the middle of the board with the grapes and let them kind of spill over the sides. Layer in the crackers, fruit and veggies to fill in the gaps on the board and that's it! It's so easy!
These gorgeous wooden boards are both functional and look beautiful displayed in your kitchen too! Just check out this kitchen by the always inspiring Studio McGee:
Now it's your turn to try! Have some friends over and wow them with a cheese board - even if it's on a weeknight (ehem... like tonight).
What are some of your favorite appetizers for a party? Do you have any recommendations for me that I need to try? I'd love to hear about it in the Comments section below :)